The Lucretia and Joseph Brown School Giving Tree
Our Children and Community Jump In to Help Support All Students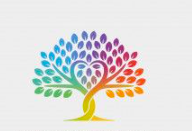 The Brown School Giving Tree helps ensure that all students come to the classroom ready to learn by
supporting students' out-of-school needs.

Your support for the Giving Tree can range from clothing and school supplies to basic hygiene items and
gift cards. This is an opportunity for children and families to get in the spirit of year-round giving with an
immediate impact on a student in our school community.

We work with our guidance counselors to anonymously support students in our school. Our dedicated
guidance counselors identify and post needed item(s) to the Giving Tree as
needed so that families decide how they can give and support students.
We will post links with items throughout the school year as need arises.