It's Time for our Holiday Shop! We Need Your Fun Donations!
The beloved Holiday Shop is a one-day event that provides Brown School students with an affordable and fun way to shop for family and friends for the holidays. This year's Holiday Shop will debut for the first time at the new Brown School on:
Thursday, December 7, 2023
During the School Day

Students will come to the Brown School Holiday Shop in the gym and have 30 minutes to shop for a family members on their list. Items cost $1.00 and there is a maximum of 5 items per child. The items at the shop are small, inexpensive items that are donated, purchased, or created.
Thank you to our local sponsors who are contributing items to the shop!
Lumiere Lauren
Marblehead Sports Shop
Mud Puddle Toys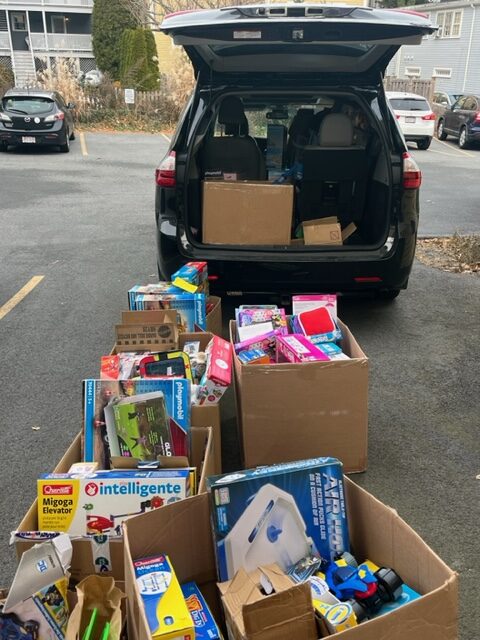 We need your help! Fun shop donations please! We are now collecting!
We are looking to provide small and inexpensive items for the children so they can shop. We are happy to accept new or gently used items. All items will sell for $1.00 each.
We are also hoping to have a few more volunteers help lead the sorting of shop items, collecting of items and planning for the event for the next month. If you can help please e-mail brownschoolptomhd@gmail.com or Holiday Shop Chair Annie Vayner: annieolm@yahoo.com.
Need ideas for donations?
Puzzles and games
Sports Items
Books
Picture Frames
"Dad" donations (we always have a need for these items!)
Holiday decorations or ornaments
Pet treats and toys
Candles
(Please no stuffed animals or clothing)
Donation Drop Off Location (with large boxes marked "Holiday Shop Donations"):
Brown School Lobby
PTO activities are for all Brown students, regardless of their ability to pay!
Questions? brownschoolptomhd@gmail.com