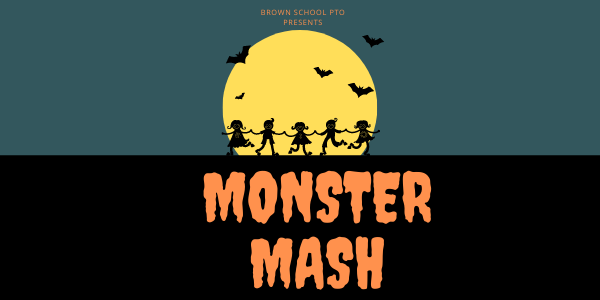 Get your costumes ready! The Monster Mash is slated for October 20th from 5PM – 7PM. This fantastic Halloween carnival is run by Brown School PTO volunteers and intended for students and families in the Brown School Community.
Purchase your tickets by clicking here today! You must be logged into Membership Toolkit to access ticket sales.
Once you've purchased your tickets, please sign up to help out at the event — Monster Mash is made possible by parent volunteers!