June 2022 Board Update:
As we close out the school year, we wanted to take a moment to thank all of our parents, teachers and volunteers for their commitment to the Brown School community.
Because of volunteer and fundraising efforts, we were able to offer enrichment and support to our students and staff every month – from September to June! Many of our goals this year were focused on community building. We built, planted and cared for a school garden; launched spirit wear and created new community events. By continuing to build a strong school community, we help to enrich the educational experience of our children.
Thank you for being here! We are grateful for you.
Have a safe and happy summer!
Your 2021-2022 Brown School PTO Board,
Abby Lewis, President
Karla Strobel, Vice President
Jess Chamberlin & Molly Teets, Co-Treasurers
Madey Poss & Kristen Pratt, Co-Secretaries
Bit Coppola & Kate Schmeckpepper, Advisors
Thank You Principal Satterfield
We would like to thank Principal Sean Satterfield for his 24 years of service to Marblehead Public Schools. Principal Satterfield has always been supportive of the PTO. He was always there offering to help set up tables or carry bins and he never once turned down a request to go in the Dunk Tank at our annual Halloween Monster Mash! Thank you, Principal Satterfield. We wish you well.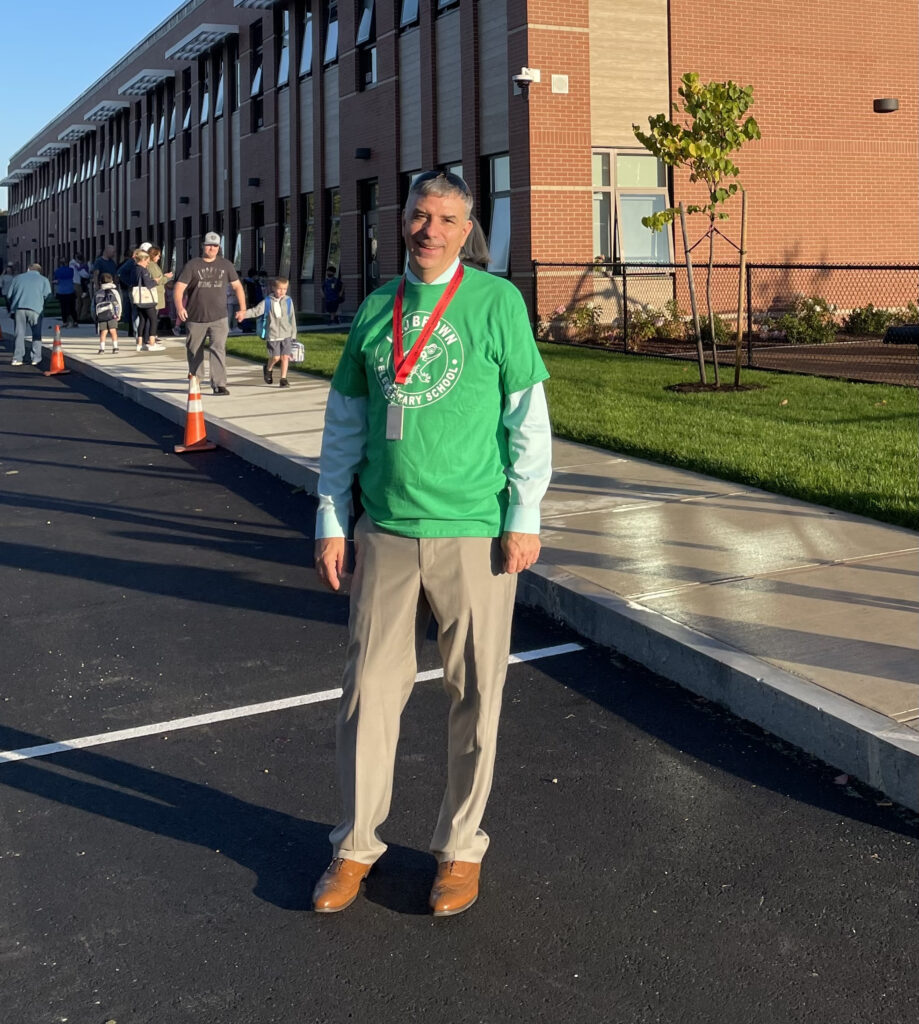 Our Staff Rocks
The entire staff at the Brown School worked hard this year to transition our students into a new building in the midst of a global health crisis. We are grateful for each member of the Brown School staff!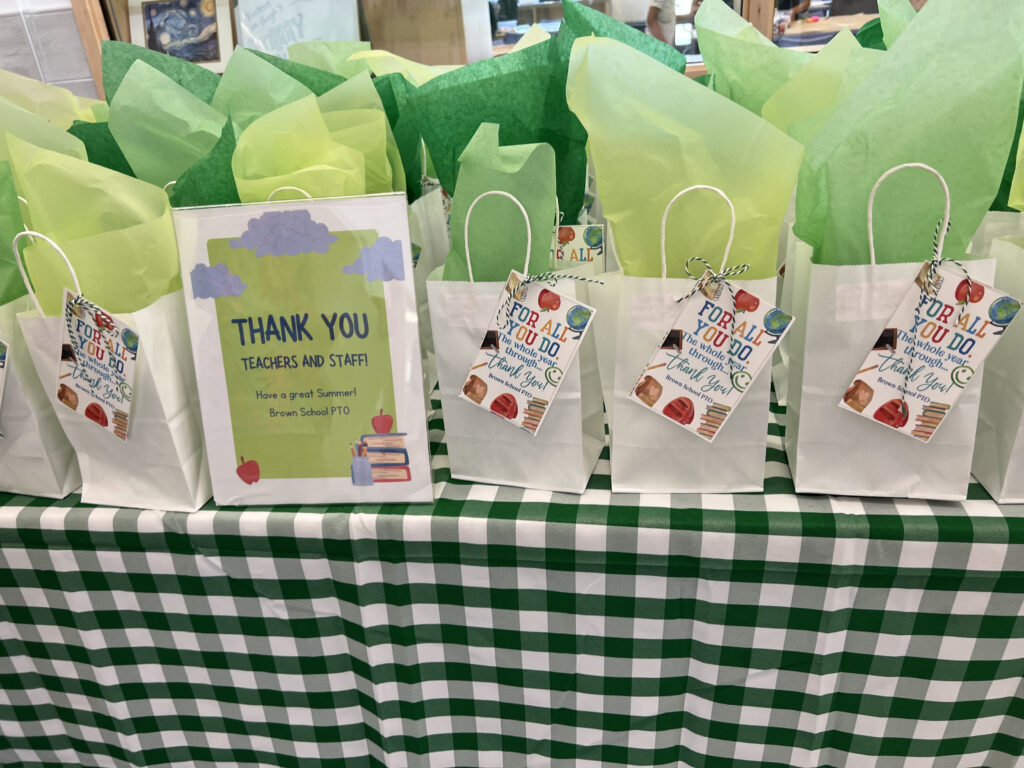 Thank You Crossing Guards
We are lucky to have six crossing guards working around the Brown School campus to keep all of our families safe on their way to and from school each day. The PTO gave small cards and end-of-year gifts to each of our crossing guards as a token of our appreciation. Your donations to the PTO support these efforts! Thank you!
Volunteer at Magic Hat This Summer!
The Magic Hat Thrift Shop stays open during the summer months! Please consider supporting our teachers and students by volunteering at the Magic Hat (217 Pleasant Street) during the weeks of July 12 -16 and August 16 – 20. You can also donate gently used clothing and housewares to the Shop. All proceeds from the shop make their way back to the Marblehead PTOs!
Congratulations Third Graders!
The PTO was proud to organize and sponsor an end of the year Moving On Celebration for our departing third graders. Each student received a third grade class photo and a beach towel to use over the summer. Congratulations Third Graders!